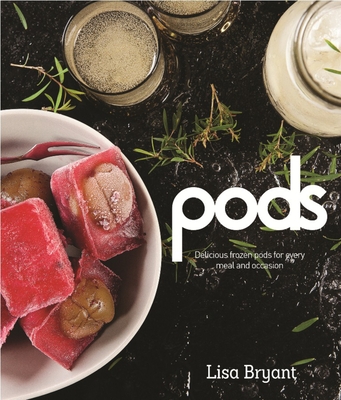 Pods (Paperback)
Delicious Frozen Pods For Every Meal And Occasion
New Holland Publishers, 9781742578071, 200pp.
Publication Date: March 15, 2016
* Individual store prices may vary.
Description
It's always difficult to balance a hectic schedule with tasty, healthy meals, so it helps to have foolproof recipes that you can rely on to provide delicious food in no time.
PODS is the perfect cooking companion for people who love good food and experimenting with different taste combinations, but don't have time to spend hours in the kitchen. With the imaginative recipes included in this unique book you can create your own frozen pods with a combination of ingredients to capture the essence of the start of every healthy homemade recipe. PODS was developed to keep life to a minimum fuss whilst being healthy.
Lisa Bryant has developed endless combinations that work well together and these are captured into individual ice cubes that are conveniently ready to use at any time. Simply take out of the freezer and add to a meal, a drink, or a dessert.
About the Author
Lisa Bryant started out in the entertainment industry gaining over 20 years experience as a professional singer, performer, model and actor.
Highly motivated to inspire, Lisa's true ambition to contribute to what may change the ordinary to something more, saw Lisa qualify as a personal lifestyle/fitness trainer.
Lisa is a married mother of two, and like a lot of families today, she is continually on the go. PODS was a concept that she developed with her daughter to enable them to be able to quickly put together a healthy family meal in quick time.
This is Lisa's first book.
or
Not Currently Available for Direct Purchase