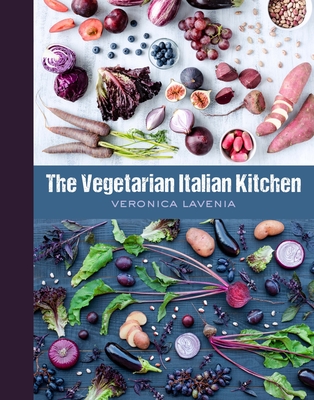 The Vegetarian Italian Kitchen (Hardcover)
New Holland Publishers, 9781742578460, 288pp.
Publication Date: September 19, 2016
* Individual store prices may vary.
Description
The Vegetarian Italian Kitchen represents the true contemporary culture of Italian homemade cooking that is both healthy and affordable for everyone.
This beautifully presented book is a collection of vegetarian recipes uniquely divided into seasons and into savory and sweet sections for each of the seasons.
Italian born Veronica Lavenia is passionate about the beauty and goodness of healthy homemade recipes, believing that the true charm of Italian cuisine lays in the luxury of simplicity.
Veronica's recipes encapsulate the delectable culture of an Italian village, where the dishes you enjoy satisfy both body and soul.
About the Author
Born and raised in Italy, surrounded by the thriving culture and spirit of Sicily, Veronica's love for travel, food and a passion for cooking organic, sustainable food was passed down from her parents. Before Veronica became a food writer, she worked as an associate professor of Spanish Language and, in the context of academic research, published essays on the Spanish-American narrative in national and international Academic Journals.
However she was always drawn back to food. Inspired by family recipes, and valuable Italian culinary heritage, her writing focus shifted.
Sustainability, seasonality and selection of raw materials (as much as possible local, organic and unrefined) are the basis of Veronica's food philosophy.
She believes that a literary education (PhD in Iberian and Ibero-American Languages and Literatures) is the essential ingredient for a methodological approach to food writing and emphasises the value of home cooking as an instrument of culture, knowledge and education.
Knowing the ingredients, their seasonality and origin, means to cook in a conscious way.
Other books published by New Holland:
Panini: The Simple Tastes of Italian Style Bread
The Rustic Italian Baker
The Vegetarian Italian Kitchen


or
Not Currently Available for Direct Purchase