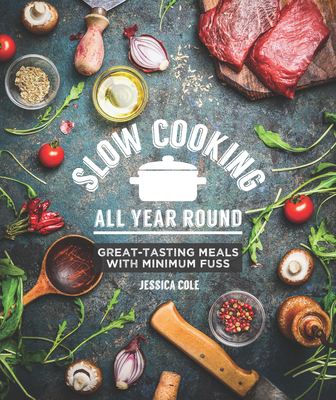 Slow Cooking All Year Round (Paperback)
Great-Tasting Meals with Minimum Fuss
New Holland Publishers, 9781742579191, 160pp.
Publication Date: April 3, 2017
* Individual store prices may vary.
Description
Great-tasting meals with minimum fuss is the Slow Cooking way… This cookbook gathers many traditional favorites, showing you how to cook them low and slow, so they will become your go-to signature dishes that require little to no effort.
This phenomenally popular style of cooking is budgetconscious – taking tougher cuts of meat & turning them into delicious, tender, juicy & hearty meals for the family. Despite the longer cooking times, slow cooking generally requires shorter preparation time, leaving you to get on with 'life' whilst dinner gently bubbles away. Plus, cooking meat, vegetables & sauce together in the one pot cuts down on your washing up too. And you've got to love that.
You don't need specific equipment – there are many ways to slow cook food. Simmering in a stockpot on the stovetop; baking in a casserole dish in your oven or with a slow-cooker or pressure-cooker. You'll master the art of slow cooking with this book and your family will love you for it!
About the Author