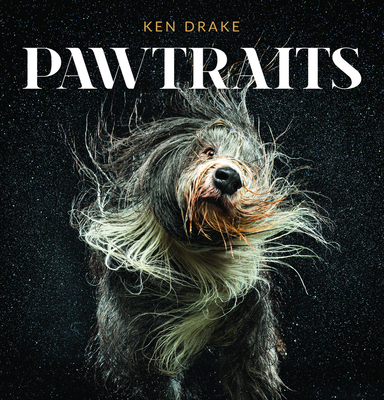 Pawtraits (Paperback)
New Holland Publishers, 9781742579696, 352pp.
Publication Date: August 28, 2018
* Individual store prices may vary.
Description
Pawtraits is a stunning photographic collection capturing man's best friends at their most adorable, playful, mischievous and downright lovable selves. Each Pawtrait is an artwork in itself – a beautiful, personal 'tail' of the love between a dog and their human – captured in Zoo Studio's signature style. Since 2006, Zoo Studio photographer Ken Drake has photo­graphed over 9,000 pets – this book is a selection of his favourite photos.
"It is our passion, our soul, our life – every pet deserves to be celebrated and have their story told!" says Ken, who has won over 120 professional photography awards and has won outright some of the biggest inter­national photography competitions in the world. Animal lovers & photographic art connoisseurs alike will fall in love with this book. A portion of the sales of Pawtraits will be donated to the animal welfare charity RSPCA.
About the Author
Master Photographer Ken Drake and wife Beck established Zoo Studio in 2006, specialising in animal art photography. 
Zoo Studio photographs only pets, capturing the bond between them and their owners. Zoo Studio's signature style is in capturing the unique personalities of all the animals they photograph. 
Ken Drake is a multi award-winning photo­grapher and animal portraiture specialist. Ken's understanding of animal manners, body language and knowing how to bring out the very best in his furry subjects, sets Zoo Studio apart.
Zoo Studio are also passionate about helping animals in need and have worked with many charities since Zoo Studio was born – they even launched the Zoo Studio Foundation so they could provide a greater focus on raising funds, using their photographic and business skills for charities that can't necessarily do it all themselves. 
"We passionately believe that Animal Welfare is a top priority and that, as a successful business in the pet industry, it is our duty to do what we can to help those animals in need, and the people who help them," says Beck.