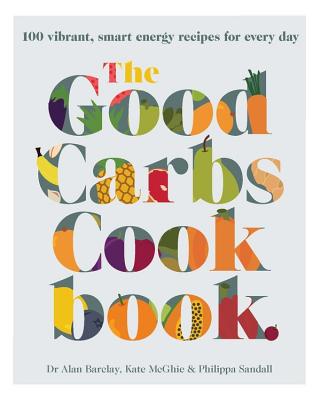 The Good Carbs Cookbook (Hardcover)
100 vibrant, smart energy recipes for every day
Murdoch Books, 9781743368176, 240pp.
Publication Date: May 1, 2018
* Individual store prices may vary.
Description
Good carbs are essential. They supply the feel-good, taste-good fuel to keep you strong, boost your energy and help you stay healthy. The Good Carbs Cookbook helps you choose the best fruits, vegetables, beans, peas, lentils, seeds, nuts and grains and explains how to use them in 100 refreshingly nourishing recipes to enjoy every day, for breakfast, brunch, lunch, dinner and dessert. The recipes have short ingredients lists, are easy to prepare, quick to cook, long in flavour and full of sustaining goodness, so you feel fuller for longer. There is a nutritional analysis for each recipe and there are tips and helpful hints for the novice, nervous, curious or time-starved cook.
About the Author
Dr Alan Barclay is a consultant dietitian and chief scientific officer at the Glycemic Index Foundation. He was Head of Research at the Australian Diabetes Council (Diabetes NSW) from 1998-2014 and is a member of the editorial boards of Diabetes Australia's consumer magazine, Conquest, and health professional magazine, Diabetes Management Journal. He is co-author of The Low GI Diet: Diabetes Handbook, The Low GI Diet: Managing Type 2 Diabetes, GI News blog (ginews.blogspot.com.au) and The Ultimate Guide to Sugars and Sweeteners. His PhD from University of Sydney was on carbohydrates and chronic disease risk.