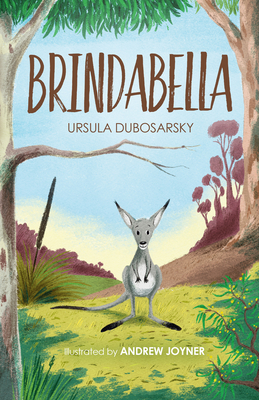 Brindabella (Paperback)
A & U Children, 9781760112042, 208pp.
Publication Date: November 1, 2019
* Individual store prices may vary.
Description
This is a story about a boy called Pender and a kangaroo called Brindabella, about how they became friends, and all the things that happened to them because of it.

Pender and his father live in an old house made of honey-colored stone in the bush by the river, with only the company of his father's paintings and the loyal dog, Billy-Bob. Then, on one winter morning, a gunshot among the trees changes everything. When Pender rescues Brindabella from the pouch of her murdered mother, an unusual friendship blossoms between the lonely boy and the orphaned joey. But Brindabella is no ordinary kangaroo. And though Pender has saved her life, the untameable wildness of the bush—and freedom—call to her . . . Lyrical and unforgettable, Brindabella explores the brutal beauty of the Australian bush.
About the Author
Ursula Dubosarsky is the author of The Terrible Plop, One Little Goat, and the Cryptic Casebook of Coco Carlomagno (and Alberta) series. Andrew Joyner is an award-winning illustrator. He has illustrated several books by Dubosarsky, including The Terrible Plop and Too Many Elephants in this House.