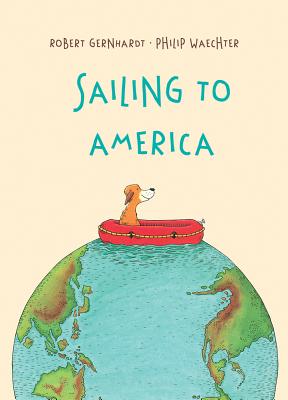 Sailing to America (Hardcover)
Starfish Bay Publishing, 9781760360467, 28pp.
Publication Date: July 1, 2018
* Individual store prices may vary.
Description
As his doggy friends watch from the shore, too afraid to join him, brave Captain Olly embarks on a hazardous journey to America in a rubber dinghy alone. This humorous tale of courage and perseverance in the face of adversity is written in an engaging rhyming style. The story shows children that, to achieve your goals, it's important to properly weigh the risks and plan accordingly.
About the Author
Robert Gernhardt (1937-2006) was born in Tallinn, Estonia and studied painting and German in Stuttgart and Berlin. As an author and illustrator, he was one of the cofounders of the New Frankfurt School and became one of the best-known satirists in Germany, winning awards like the Erich Kästner Prize. Philip Waechter has worked as a freelance illustrator and has a large number of picture books by well known authors, such as Kirsten Boie, to his name. In 2001, his work earned him a place in the International Youth Library's "White Ravens" Catalogue.