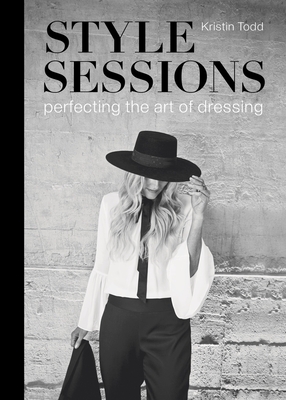 Style Sessions (Hardcover)
Perfecting the Art of Dressing
New Holland Publishers, 9781760790363, 256pp.
Publication Date: July 16, 2019
* Individual store prices may vary.
Description
In Kristin's work as a personal stylist, it upset her to learn 90% of the women she worked with didn't like the reflection they saw in the mirror. They started their day, every day, feeling negative about themselves. Women are trying desperately to keep up with the digitally edited women they see in social media. Kristin could see first hand the popularity of women desiring help with their wardrobe, however most women felt booking a personal style session is a luxury not a necessity. A style session should be more accessible to everyday women. Style Sessions aims to change the way women feel about themselves, because happiness and confidence are key. It is important to embrace the best version of yourself and present it to the world every day.
About the Author
Kristin Todd is a fashion stylist who has worked in the fashion industry and dressing women for over 10 years. Kristin's career has stretched across a broad spectrum of women's dressing needs and building wardrobes to align with individual body types, lifestyles and tastes. Kristin also has expertise in understanding garment fit and construction. Her combination of skills is unique. Kristin wishes to use her knowledge to make dressing enjoyable and most importantly accessible to all women.