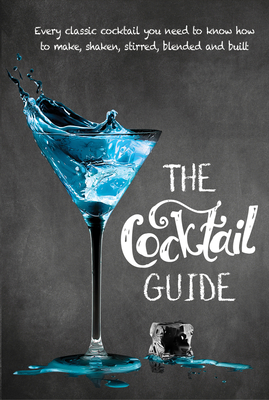 The Cocktail Guide (Hardcover)
Every Classic Cocktail You Need to Know How to Make, Shaken, Stirred, Blended and Built
New Holland Publishers, 9781760790851, 224pp.
Publication Date: August 20, 2019
* Individual store prices may vary.
Description
Blend, build, shake and stir! The Cocktail Guide contains all you need to know about making the perfect cocktail. From classics such as and the Old Fashioned to the wildly popular espresso martini, the easy-to-follow recipes are accompanied by stunning photographs. It includes an in-depth guide to spirits and liqueurs, essentials for stocking your own home bar and tips for making sure you always have the perfect glassware for your drink. You'll learn basic techniques as well as what equipment you need to create delicious, professional looking cocktails in no time.
About the Author
New Holland is a publisher of quality and diverse product in all categories of non-fiction from travel, biography, sport and true crime to self-help, gardening, food and natural history. We pride ourselves on the highest editorial and design standards and we're sure that you will find this commitment to quality reflected in our new releases and forthcoming highlights. Illustrated books are a strong part of New Holland's publishing program, with a focus on producing beautiful color books that are both inspiring and practical.