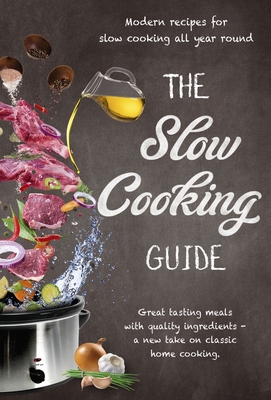 The Slow Cooking Guide (Hardcover)
Great Tasting Meals with Quality Ingredients - A New Take on Classic Home Cooking
New Holland Publishers, 9781760791186, 272pp.
Publication Date: September 2, 2019
* Individual store prices may vary.
Description
Slow cooking is back on the menu. From soups to stews and classic favorites like roasts, braises, and casseroles, these slow cooker dishes and desserts featuring flavors from around the world offer you an easy way to create stunning meals with minimal effort! The Slow Cooking Guide is a beautifully presented cookbook with recipes that will guide you through the process of slow cooking mouth watering meals your family and friends will love. Great tasting meals with good quality stocks, fresh vegetables, and herbs are the winning elements to beautiful old-fashioned cookery. Convenient, economical, and always delicious, slow down and enjoy the taste sensations that come with The Slow Cooking Guide.
About the Author
New Holland Publishers is a publisher of quality and diverse product in all categories of nonfiction—from travel, biography, sport, and true crime to self-help, gardening, food and natural history. We pride ourselves on the highest editorial and design standards and we're sure that you will find this commitment to quality reflected in our new releases and forthcoming highlights. Illustrated books are a strong part of New Holland's publishing program, with a focus on producing beautiful color books that are both inspiring and practical.