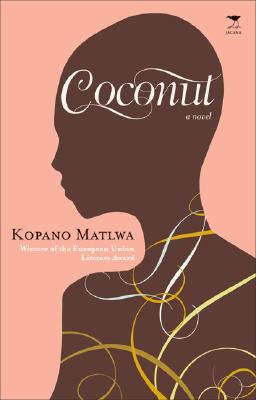 Coconut (Paperback)
Jacana Media, 9781770093362, 198pp.
Publication Date: April 1, 2008
* Individual store prices may vary.
Description
An important rumination on youth in modern-day South Africa, this haunting debut novel tells the story of two extraordinary young women who have grown up black in white suburbs and must now struggle to find their identities. The rich and pampered Ofilwe has taken her privileged lifestyle for granted, and must confront her swiftly dwindling sense of culture when her soulless world falls apart. Meanwhile, the hip and sassy Fiks is an ambitious go-getter desperate to leave her vicious past behind for the glossy sophistication of city life, but finds Johannesburg to be more complicated and unforgiving than she expected. These two stories artfully come together to illustrate the weight of history upon a new generation in South Africa.
About the Author
Kopano Matlwa is the chairperson and founding member of Waiting Room Education by Medical Students, a nonprofit health promotion organization that uses students' talents to educate patients on common health conditions in the waiting rooms of clinics. She was awarded the Goldman Sachs Global Leaders Award in 2005 for academic excellence and leadership potential.
Praise For Coconut…
"Narrated from a teenager's perspective, [this] is an audacious, lyrical and compassionate tale. It explores the grey, in-between, intimate experiences and dilemmas of a young girl who, like the society around her, is undergoing changes that call old boundaries, comforts, and certitudes into question."  —European Union Literary Award Jury
or
Not Currently Available for Direct Purchase