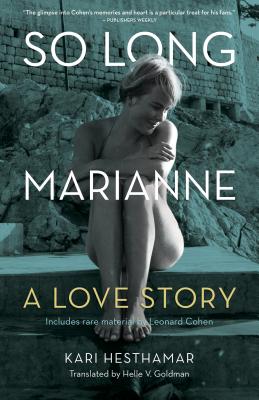 So Long, Marianne (Hardcover)
A Love Story -- Includes Rare Material by Leonard Cohen
ECW Press, 9781770411289, 220pp.
Publication Date: June 10, 2014
Other Editions of This Title:
Paperback (7/11/2017)
* Individual store prices may vary.
Description
At 22, Marianne Ihlen travelled to the Greek island of Hydra with writer Axel Jensen. Axel wrote and Marianne kept house, until the day Axel abandoned her and their newborn son for another woman. One day while Marianne is shopping in a little grocery store, in walks a man who asks her to join him and some friends outside at their table. He introduces himself as Leonard Cohen, then a little-known writer.
Thus starts a love story that lasts through most of the 1960s and which takes them to Oslo, Montreal and New York and back to Hydra. Meanwhile, Cohen writes "So Long, Marianne," one of the most beautiful love songs of all time. Peppered with previously unpublished poems, letters, and photographs,
So Long, Marianne
is an intimate, honest account of Marianne's journey and a portrait of the international artists' colony on Hydra in the 1960s.
About the Author
Award-winning journalist Kari Hesthamar wrote this book based on lengthy conversations with Marianne Ihlen and supplemented by interviews with Leonard Cohen. Helle V. Goldman spent her childhood on the Greek island of Hydra and in Providence, Rhode Island. She resides with her husband and daughter on yet another island, this time in Norway--above the Arctic Circle--where she is the chief editor of an international scientific journal. In her free time she is working on a film documentary about Hydra with the Skofteland Film production company.
or
Not Currently Available for Direct Purchase