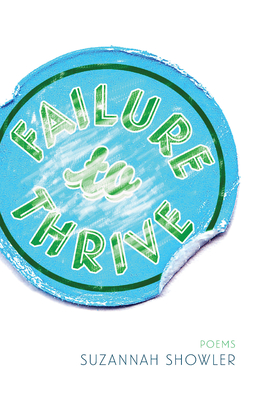 Failure to Thrive (Misfit Books) (Paperback)
ECW Press, 9781770412026, 88pp.
Publication Date: June 1, 2014
* Individual store prices may vary.
Description
Dumpster fires outside discount stores and rotting whale carcasses; optical illusions and memento mori--all "coming to you direct, / by way of this Rube Goldberg machine." Failure to Thrive zigzags through excess, taking in the big picture through the lens of a pinhole camera. These poems ask us to lean into our senses, to "spend time loitering, slipping coins into attention's slots, / anticipating the next big pay-off."
Hip and cerebral, this witty collection is as quick to make fun of itself as it is to turn its humour outward, where false historians have free rein, answers come in the form of questions, and the apocalypse seems like a good time to knit a sweater. Suzannah Showler's debut shows us how a failing world can be the site of aesthetic renewal rather than decline.
About the Author
Suzannah Showler holds an MA in Creative Writing from the University of Toronto. Her writing has appeared in The Walrus, Hazlitt, and The Puritan, and she was the winner of the 2012 Matrix LitPOP Award for Poetry, and a finalist for the 2013 Bronwen Wallace Award for Emerging Writers.
or
Not Currently Available for Direct Purchase