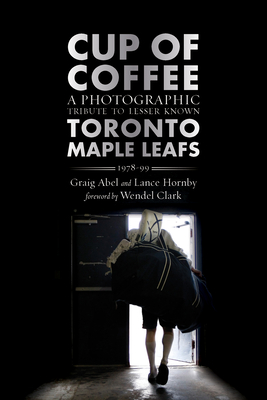 Cup of Coffee (Paperback)
A Photographic Tribute to Lesser Known Toronto Maple Leafs, 1978-99
ECW Press, 9781770412729, 280pp.
Publication Date: November 15, 2016
* Individual store prices may vary.
Description
Over the past 100 years, millions of Canadian kids have grown up wanting to play for the Maple Leafs, dreaming of standing at centre at the Gardens or Air Canada Centre in a blue and white sweater whether the Leafs are winning cups or struggling just to get in the playoffs. An estimated 900 players have suited up for at least one game, and more than 250 did in the most turbulent era in club history, 19782000. In that timespan, the Leafs made more than 300 trades, signed 20 free agents, claimed eight players on waivers, while almost 100 draft selections changed hands in addition to dozens of Toronto's own picks. Those players were on the ice anywhere from one to 200 games.
Unlike NHLers elsewhere, the names of Maple Leaf players aren t quickly forgotten by fans. A stint with the Leafs, no matter how short, carries a certain cachet, especially if they experienced a big game, a fight, a major injury, or infamous gaffe. Their names and sweater numbers live on as trivia talk years after they go back to the minors or to civilian life. And each player has a compelling story about his time with the most famous team in hockey.
Featuring 300 players, "Cup of Coffee" tells those stories with full-colour action pictures, shot by veteran Leafs photographer Graig Abel. Learn about these Brief Leafs their backgrounds, statistics, and memorable tales as detailed by veteran Leafs journalist Lance Hornby.

About the Author
As the Leafs mark their 100th anniversary in 2016-2017, Graig Abel will be entering his 40th season as team photographer. His first book with Lance Hornby, Welcome to Maple Leaf Gardens, was released in 2013. Abel lives in Streetsville, Ontario. A sportswriter and columnist with the Toronto Sun since 1981, Lance Hornby has written, contributed to, or edited seven books on hockey and the Leafs. He pens the popular daily column "This Day in Leafs History" and is a frequent radio and TV commentator. He lives in Toronto, Ontario. Kelvington, Saskatchewan's Wendel Clark was chosen first overall in the 1985 NHL entry draft by the Toronto Maple Leafs.
or
Not Currently Available for Direct Purchase