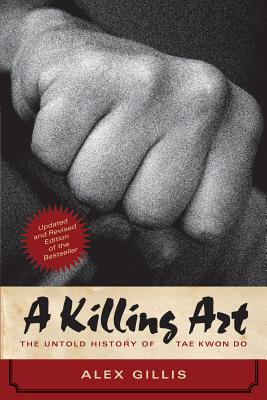 A Killing Art
The Untold History of Tae Kwon Do, Updated and Revised
Paperback

* Individual store prices may vary.
Other Editions of This Title:
Paperback (4/1/2011)
Hardcover (10/31/2008)
Description
The eagerly anticipated updated return of a bestselling martial arts classic The leaders of Tae Kwon Do, an Olympic sport and one of the world's most popular martial arts, are fond of saying that their art is ancient and filled with old dynasties and superhuman feats. In fact, Tae Kwon Do is as full of lies as it is powerful techniques. Since its rough beginnings in the Korean military 60 years ago, the art empowered individuals and nations, but its leaders too often hid the painful truths that led to that empowerment -- the gangsters, secret-service agents, and dictators who encouraged cheating, corruption, and murder. A Killing Art: The Untold History of Tae Kwon Do takes you into the cults, geisha houses, and crime syndicates that made Tae Kwon Do. It shows how, in the end, a few key leaders kept the art clean and turned it into an empowering art for tens of millions of people in more than 150 countries. A Killing Art is part history and part biography -- and a wild ride to enlightenment. This new and revised edition of the bestselling book contains previously unnamed sources and updated chapters.
ECW Press, 9781770413009, 264pp.
Publication Date: August 9, 2016
About the Author
Alex Gillis is a journalist and university writing instructor in Toronto. He has trained in various styles of Tae Kwon Do and other martial arts for approximately 35 years. He first heard the incredible tales of the art from one of his instructors and entered the back rooms and high-stakes world of Choi Hong-Hi, Kim Un-yong, and other Tae Kwon Do leaders to find the truth about their art.