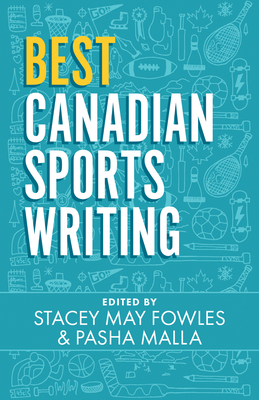 Best Canadian Sports Writing (Paperback)
ECW Press, 9781770413726
Publication Date: September 19, 2017
* Individual store prices may vary.
Description
36 pieces that will be remembered for seasons to come
For 25 years, sports journalists south of the border have been collected in best-of anthologies. With Best Canadian Sports Writing, editors Stacey May Fowles and Pasha Malla offer a long overdue rejoinder from the North, showcasing top literary sports writing from diverse homegrown talent.
This extraordinary anthology of recent writing mixes columns and long-form journalism, profiles and reportage, new voices and well-known favourites such as Stephen Brunt, Rachel Giese, Eric Koreen, Morgan Campbell, and Cathal Kelly. The assembled pieces offer polished prose, unusual perspectives, and rare insight into their subjects, whether a Filipino basketball league in the Yukon, the rise and fall of ski ballet, or a field trip to the Mexican hometown of the Jays Roberto Osuna. With its many voices and approaches, Best Canadian Sports Writingexpands the genre into more democratic and conversational territory, celebrating the perspectives of both fans and experts alike.
Setting aside the stats, scores, and play-by-play of much of sports reporting, these remarkable pieces instead offer lasting insight that, like sport itself, excites and inspires and never fails to reveal the truth about ourselves.
About the Author
Stacey May Fowles is an award-winning novelist, journalist, and essayist. She has written about sports for the Globe and Mail, the Walrus, Torontoist, the National Post, Deadspin, Hazlitt, and Vice Sports, among others. Her most recent book, Baseball Life Advice, was published in spring 2017. She lives in Toronto, Ontario. Pasha Malla is the award-winning author of six books, most recently Fugue States, a novel, and Erratic Fire, Erratic Passion, a collection of "found sports poetry" co-assembled with Jeff Parker. He contributes frequently to NewYorker.com, CBC Radio, and the Globe and Mail. He lives in Hamilton, Ontario.
or
Not Currently Available for Direct Purchase