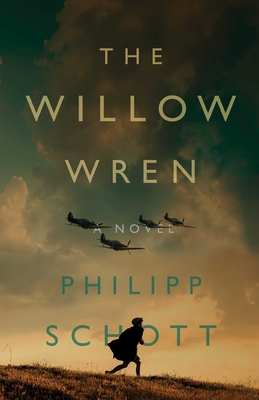 The Willow Wren
Paperback

* Individual store prices may vary.
Description
The touching and nuanced portrait of the rise and fall of Nazi Germany through the eyes of a resourceful German boy. Ludwig is an odd and introverted child, growing up in Hitler's Germany. While Ludwig's father, Wilhelm, is a senior Nazi and a true believer, Ludwig escapes the unfolding catastrophe by withdrawing into nature and books. Eventually, when the Allied bombing campaign intensifies, Ludwig is sent to a Hitler Youth camp, where his oddness makes him a target for bullying. As the war turns against Germany, the Hitler Youth camp becomes ever more severe and militaristic, and the atmosphere spirals towards chaos. After the Nazis abandon the camp, Ludwig returns home, and his father is presumed dead. With Ludwig's mother descending into depression, the 11-year-old bears increasing responsibility for the survival of the family as starvation sets in under Russian occupation. Soon, it will be impossible to leave the Russian zone, so Ludwig decides that he must rally his despondent mother and lead her and his three younger siblings in an escape attempt to the west. Based on a true story, The Willow Wren is a unique, touching exploration of extremism, resilience, and the triumph of the small.
ECW Press, 9781770415737, 352pp.
Publication Date: March 23, 2021
About the Author
Bestselling author of The Accidental Veterinarian, Philipp Schott was born in Germany but grew up in Saskatoon. He now lives in Winnipeg where he practises veterinary medicine, writes, and shares an old house on the river with his wife, two teenagers, three cats, and a dog.