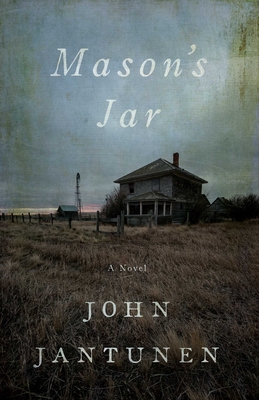 Mason's Jar
Paperback

* Individual store prices may vary.
Description
An electrifying mash-up of the western, sci-fi, and horror genres set against a backdrop of the housing, mental health, opioid, and climate crises
Ex-police chief Mason Lowry is hell-bent on retribution. Ten years ago he arrested outlaw biker Clarence Boothe for selling a bad batch of illicit narcotics that killed 37 people. Boothe's gang retaliated by killing Lowry's teenage granddaughter, and ever since Mason has been biding his time, waiting for the moment when he can exact his revenge. But unbeknownst to him, Clarence has been laying plans of his own.
In this-all-too-near future, addiction to the drug Euphoral has become epidemic. Withdrawal causes a violent psychosis, and on the night of their leader's release, Clarence's gang unleashes a waking nightmare by withholding its supply. Seeing the city he once swore to serve and protect descending into madness fuels Mason's fury and he launches a one-man assault on Clarence's compound. During the midnight raid, he's saved from certain death by Meghan, a teenage captive with a violent past of her own who may just hold the key to something Mason had thought he'd lost forever: a chance at redemption.
ECW Press, 9781770417014
Publication Date: June 13, 2023
About the Author
John Jantunen has lived in almost every region of Canada and currently resides in Kingston, Ontario. His first novel, Cipher, was shortlisted for a 2014 Kobo Emerging Writer Prize in the Mystery category and No Quarter was nominated for a 2019 Shamus Award.