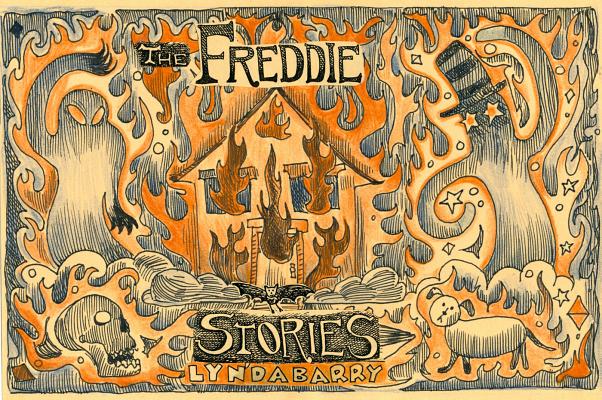 The Freddie Stories (Hardcover)
Drawn and Quarterly, 9781770460904, 72pp.
Publication Date: January 22, 2013
Other Editions of This Title:
Paperback (3/30/1999)
* Individual store prices may vary.
Description
THE TRIALS AND TRIBULATIONS OF TROUBLED ADOLESCENTS FROM BARRY'S ACCLAIMED COMIC
The Freddie Stories traces a year in the life of Freddie, the youngest member of the dysfunctional Mullen family. These four-panel entries—each representing an episode in the life of Freddie—bring to life adolescence, pimples and all. No matter what happens, it all seems to go wrong for Freddie—he's set up as an arsonist, mercilessly teased in school, and bossed around by classmates. With consummate skill, Lynda Barry writes about the cruelty of children at this most vulnerable age when the friends they make and the paths they choose can forever change their lives. In The Freddie Stories every word of dialogue, every piece of narration, and every dark line evokes adolescent angst. These short, moving stories are collected from Barry's beloved Ernie Pook's Comeek, which was serialized across North America for two decades. Re-packaged here with a brand-new afterword from Lynda Barry, The Freddie Stories is an adult tale about just how hard it is to be a teenager, and it's classic Barry work—poignant, insightful, and true.
About the Author
Lynda Barry has worked as a painter, cartoonist, writer, illustrator, playwright, editor, commentator, and teacher. She is the inimitable creator behind the seminal comic strip Ernie Pook's Comeek, and author of The Freddie Stories,One! Hundred! Demons!, The! Greatest! of! Marlys!, Cruddy: An Illustrated Novel, Naked Ladies! Naked Ladies! Naked Ladies!, and The Good Times are Killing Me, which was adapted as an off-Broadway play and won the Washington State Governor's Award. Barry has written three bestselling and acclaimed creative how-to graphic novels for D+Q: the Eisner Award-winning What It Is, and Picture This, and Syllabus: Notes from an accidental professor.
Praise For The Freddie Stories…
"Barry remains the comics' greatest genius at depicting childhood...Bullied at school and misunderstood or simply ignored by the kids' irascible, chain-smoking mother, Freddie nevertheless possesses an inner life of great beauty and terror, whose heights and depths Barry manages to encompass without ever abandoning the authentic voice of childhood. Much of what Freddie goes through is pretty rough, but as ever in Barry's work, the transcendent power of the imagination awaits." —Salon.com's Unforgettable Graphic Novels of 2013