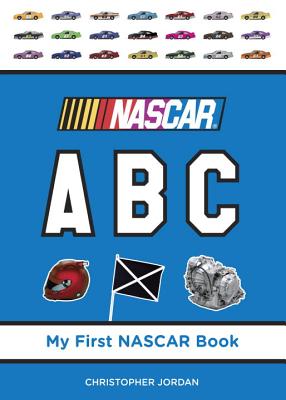 NASCAR ABC (Board Books)
Fenn-Tundra, 9781770494299, 30pp.
Publication Date: October 23, 2012
Description
An exciting new NASCAR series for the youngest of racing fans. Introduce your children to the early basic concepts through the exciting world of NASCAR in this officially licensed NASCAR series.
About the Author
Christopher Jordan is an avid sports fan. He has played competitive hockey, baseball, and football and even drove in a kart racing league. He is a published children's book author and father of three great kids that he is now introducing to the exciting world of sports. He and his wife and their children live in Toronto, Canada. NASCAR is the sanctioning body for one of North America's premier sports. NASCAR is the No. 1 spectator sport - with more of the top 20 highest attended sporting events in the U.S.A than any other sport, and is the No. 2 rated regular season sport on television. NASCAR races are broadcast in more than 150 countries and in 20 languages. NASCAR fans are the most brand loyal in all of sports, and as a result more Fortune 500 companies participate in NASCAR than any other sport. Most NASCAR races see over 100,000 fans in attendance and last year's retail sales of NASCAR licensed products surpassed 3 billion dollars in sales.
Advertisement