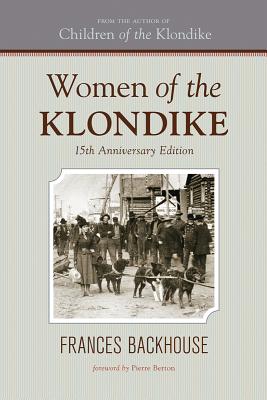 Women of the Klondike (Paperback)
Whitecap Books, 9781770500174, 223pp.
Publication Date: March 2, 2011
* Individual store prices may vary.
Description
Women played a critical role during the gold rush, and this is the only book that brings to light the stories of these diverse women. Backhouse delves into the lives of women -- entrepreneurs, nuns, doctors, nurses, journalists, and dancehall entertainers among them -- who were caught up in the gold rush and lived amazing lives. Through letters, journals, newspaper accounts, and personal interviews, Backhouse explores all of their untold stories.
Some were reckless dreamers who headed north alone. Others were looking for fortunes, or husbands. Still others went to the Klondike to gain professional recognition. Many women found that conditions were vastly worse than they had expected -- Lillian Oliver noted that scarcely a day passed during her trip to Dawson when she did not see a wooden cross marking the grave of a fellow traveller. Other women found success in the Klondike -- Mrs. John N. Horne struck gold and commissioned a gold washboard broach in honour of the profession that had once supported her. These are but a few of the many fascinating characters whose lives were shaped and forever changed by the extraordinary time and place.
When Frances Backhouse's Women of the Klondike was first published in 1995, it became a bestseller. This 15th anniversary edition is being released at the same time as Backhouse's follow-up book, Children of the Klondike.
About the Author
Frances Backhouse is a writer with a passion for Canadian history. Author of Hiking with Ghosts (Raincoast, 1999) as well as the bestselling Women of the Klondike, Frances also contributes to magazines such as British Columbia Magazine, and Canadian Geographic, The Beaver, and Canadian Living.
or
Not Currently Available for Direct Purchase