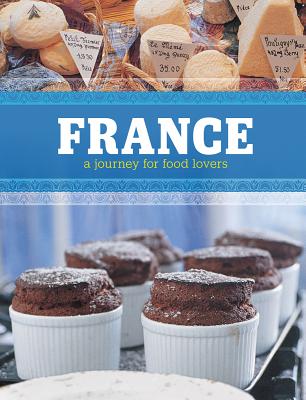 France: A Journey for Food Lovers (Paperback)
A Journey for Food Lovers
Whitecap Books, 9781770500938, 296pp.
Publication Date: March 21, 2012
Description
France: A Journey for Food Lovers gives you a real taste of a country that has made food one of the great joys of everyday life.
This beautifully photographed guide includes recipes from around the country -- from Provence, Lyon, Perigord, Marseilles, Normandy, Bordeaux -- with tips on cooking methods, ingredients, and shopping, as well as on selecting meal accompaniments such as cheese, bread, chocolate, and wine. This book is a must-have for those wanting to master the cuisine of France.
About the Author
Maria Villegas and Sarah Randell. Photographs by Chris L. Jones.
Advertisement