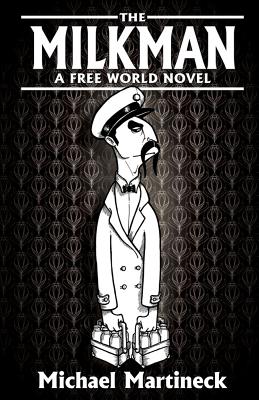 The Milkman (Paperback)
A Free World Novel
EDGE Science Fiction and Fantasy Publishing,, 9781770530607, 215pp.
Publication Date: March 5, 2014
* Individual store prices may vary.
Description
In the near future, corporation rules every possible freedom. Without government, there can be no crime. And every act is measured against competing interests, hidden loyalties and the ever-upward pressure of the corporate ladder.
Any quest for transparency is as punishable as an act of murder. But one man has managed to slip the system, a future-day "Robin Hood" who tests dairy milk outside of corporate control and posts the results to the world.
When the Milkman is framed for a young girl's murder and anonymous funding comes through for a documentary filmmaker in search of true art beneath corporate propaganda, eyes begin to turn and soon the hunt is on.
Can the man who created the symbol of the Milkman, the only one who knows what really happened that bloody night, escape the corporate rat maze closing around him? Or is it already too late?
About the Author
Michael J. Martineck has written for DC Comics, several magazines (fiction and non-fiction) the Urban Green Man anthology and two novels for young readers. His last novel for adults, Cinco de Mayo, (EDGE Science Fiction and Fantasy) was a finalist for the 2010 Alberta Reader's Choice Award. Michael has a degree in English and Economics, but has worked in advertising for several years. He lives with his wife and two children on Grand Island, NY.
or
Not Currently Available for Direct Purchase