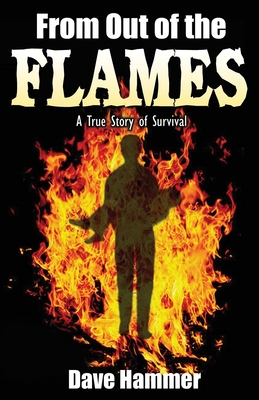 From Out of the Flames (Paperback)
A True Story of Survival
Word Alive Press, 9781770693371, 240pp.
Publication Date: August 23, 2011
Other Editions of This Title:
Paperback (10/24/2012)
Hardcover (10/24/2012)
* Individual store prices may vary.
Description
Dave Hammer is only five years old when tragedy strikes in the middle of the night on a May long weekend. Horribly burned in a fire, Dave struggles to survive. This is the gripping autobiography of a family's love, and one little boy's determination to live, setting the stage for an epic battle for life. You will experience the highs and lows with Dave as you journey through a story filled with inspiration and hope. In Dave Hammer's memoir, we journey with a young boy wrestling with death, overcoming infections, mastering button holes, arriving eventually to the inner-workings of a man, superficially disfigured, yet solicitous, living with measured humour and seasoned grace. It is a story of hope that surprises and inspires; a testimony to the strength God offers in our supreme weakness. Christina Crook This book was a fantastic read. It brought me to laughter and to tears as I read Dave Hammer's light-hearted yet dramatic memoirs. More importantly, it touched my heart deeply and encouraged me just at a time when I really needed encouragement. If you think you will find a tragic story in these pages, you will be surprised that, on the contrary, this book is filled with hope and triumphant victories. Janet Hazlett.