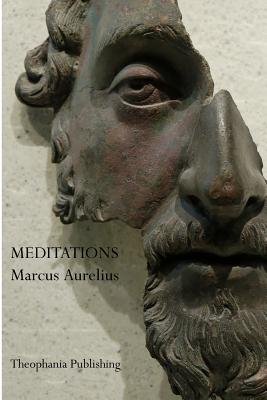 Meditations
Paperback

* Individual store prices may vary.
Other Editions of This Title:
Paperback (1/20/2016)
Paperback (2/9/2018)
Paperback (10/23/2017)
Paperback (12/10/2008)
Paperback (2/21/2020)
Paperback (8/15/2017)
Paperback (4/11/2019)
Paperback (2/17/2018)
Paperback (10/1/2017)
Paperback (1/16/2020)
Description
Thank you for checking out this book by Theophania Publishing. We appreciate your business and look forward to serving you soon. We have thousands of titles available, and we invite you to search for us by name, contact us via our website, or download our most recent catalogues. Marcus Aurelius' work Meditations, written in Greek while on campaign between 170 and 180, is still revered as a literary monument to a philosophy of service and duty, describing how to find and preserve equanimity in the midst of conflict by following nature as a source of guidance and inspiration. The meditations serve as an example of how Aurelius approached the Platonic ideal of a philosopher-king and how he symbolized much of what was best about Roman civilization.
Theophania Publishing, 9781770831766, 236pp.
Publication Date: June 1, 2011