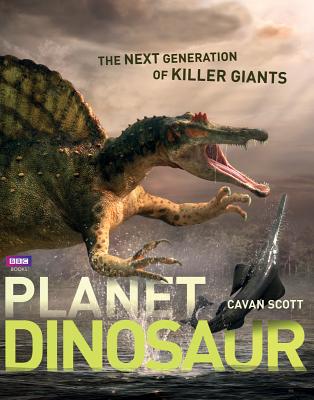 Planet Dinosaur
The Next Generation of Killer Giants
Hardcover

* Individual store prices may vary.
Description
The companion book to the upcoming Discovery Channel television series, Planet Dinosaur is an introduction to the latest and most exciting dinosaur discoveries.
The last decade has been particularly fruitful in the study of dinosaurs, with more new species found than were discovered in the preceding 200 years. Many of these discoveries easily eclipse previously known species and are rewriting what we know about dinosaurs.
Planet Dinosaur is a global survey of the 30 most thrilling dinosaur species found in recent years. It provides a new global perspective on dinosaurs, revealing which species lived at the same time on different continents and how the Earth looked in each time period. Specimens in China, the Sahara, the Arctic, Antarctica and North America are especially exciting. The deadly predator, Giganotosaurus, outsized T-Rex. Dracorex hogwartsia lived in North America 70 million years ago and resembled a real-life dragon.
Comprehensive text describes where the dinosaurs lived, their physical characteristics and their behavior. 120 stunning computer-generated illustrations and graphics render the awe-inspiring creatures in lifelike detail. This is the same technology used in the award-winning TV special Walking with Dinosaurs and in the bestselling book The Complete Guide to Prehistoric Life. A three-part TV special on which Planet Dinosaur is based will air on Discovery Channel in the summer of 2012.
Information on the most exciting discoveries of recent years and extraordinary illustrations make Planet Dinosaur essential for anyone interested in dinosaurs.
Firefly Books, 9781770850491, 240pp.
Publication Date: January 19, 2012
About the Author
Cavan Scott is a science journalist and audio producer, and has written eight books.