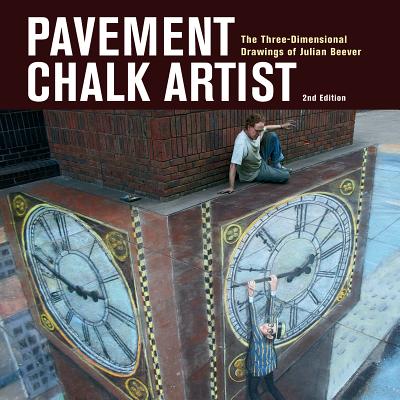 Pavement Chalk Artist (Hardcover)
The Three-Dimensional Drawings of Julian Beever
Firefly Books, 9781770851597, 128pp.
Publication Date: July 19, 2012
* Individual store prices may vary.
Description
Fascinating pavement chalk art by a master of the craft, now with 16 pages of new art.

Praise for the first edition:
Beever's mastery and unbridled humor are on full display in these dazzling drawings, each accompanied by a description that details artistic techniques, discusses challenges the artist faced, and offers an inside look into his process.
-- Publishers Weekly (starred review)
The pavement chalk artist is a master of art, perspective, creativity and performance. Julian Beever is one such extraordinary master.
More than just traditional flat drawings, the works Beever creates are uniquely three-dimensional anamorphic drawings. They are drawn in perspective and distorted so the subject can be viewed properly only from one particular viewpoint. For those who are standing in the right place, his chalk drawings invite them to step right into the scene or, in the case of the artist's well-known Swimming Pool in the High Street, dive right into the water.
Pavement Chalk Artist includes a fabulous selection of Beever's most intriguing anamorphic drawings. Each one is accompanied by a description of the techniques he used and the challenges he overcame. These photographs record the development of his unusual skill and understanding of perspective. Readers can see how his art progresses and matures as he takes on commissioned works and a wealth of original, inventive subjects in locations worldwide.
The photographs tell the story, giving readers both an understanding of the principles of this 3-D art form and the pleasure of sharing the scenes that passersby once enjoyed before these unique works disappeared forever. This new edition includes 16 additional pages of Beever's recent art.
About the Author
Julian Beever first drew chalk scenes in the United Kingdom, then worked as an itinerant artist to perfect his skills while financing his travel to cities around Europe, the United States, Australia and beyond. "Weather and police officers were the main obstacles to work around," he writes. His art has appeared in New York City's Times Square, Paris, London and Buenos Aires and elsewhere.
or
Not Currently Available for Direct Purchase