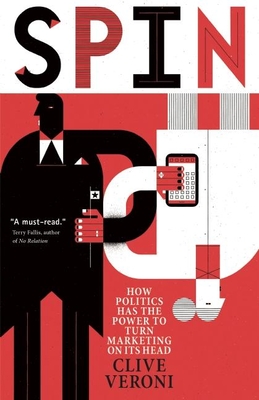 Spin (Paperback)
Politics and Marketing in a Divided Age
House of Anansi Press, 9781770893177, 320pp.
Publication Date: November 1, 2014
* Individual store prices may vary.
Description
In the tradition of Malcolm Gladwell's Outliers and Daniel Kahneman's Thinking Fast and Slow, Clive Veroni's Spin is a fascinating investigation of how the techniques of political strategists are being applied to the world of consumer marketing. In the early twentieth century political operatives did their work in the backroom, a shady place of secret deals and dark arts. By the middle of the century, the politicos were heading to Madison Avenue to learn the techniques of mass communication and persuasion. Today, they have moved from the dim light of the backroom to the bright lights of the war room, the central command for political campaigns. And along the way the pupil has surpassed the teacher. Aided by masses of data, sophisticated computer modelling, and smart manipulation of social media, political strategists are reshaping the way voters think. And act. Forward-thinking marketers are now adopting these techniques to convince consumers to buy their products. The strategies being used to influence our choices at the ballot box will soon be used to influence our choices in the grocery store. Drawing on political and marketing stories from North America, Europe, and beyond, Spin gives readers an insider's view of this stunning turnaround.
About the Author
Clive Veroni is a leading marketing strategist. He is a consultant on brand positioning, marketing strategies, new product development, and advertising to a wide variety of blue-chip clients across North America. In 1999, he founded Leap Consulting, and prior to that he had a successful advertising career that included working on the launch of the IBM PS2 and the launch of the Apple "Think Different" campaign in Canada. He lives in Toronto.
or
Not Currently Available for Direct Purchase