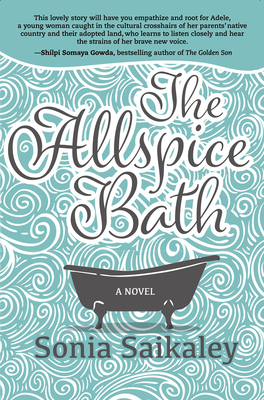 The Allspice Bath (Paperback)
Inanna Publications & Education, 9781771336178, 260pp.
Publication Date: June 19, 2019
* Individual store prices may vary.
Description
Fiction. Middle Eastern Studies. Women's Studies. It is 1970. The evergreens are thick with snow despite it being the month of April. In an Ottawa hospital, another daughter is born to the Azar family. The parents are from Kfarmichki, a village in Lebanon but their daughters were born in Canada. Four daughters, to be precise. No sons. Youssef is the domineering father. Samira is the quiescent mother. Rima, Katrina and Mona are the traditional daughters. Then there is Adele, the newest member. "You should've been born a boy," Samira whispers to Adele shortly after her entrance into the world. As she grows, Adele learns there are certain rules Lebanese girls must follow in order to be good daughters. First off, they must learn to cook, master housework, learn Arabic and follow the traditions of their culture. Above all, they must save themselves for marriage. But Adele dreams of being an artist. When she is accepted to the University of Toronto, this is her chance to have a life outside the confines of her strict upbringing. But can she defy her father?