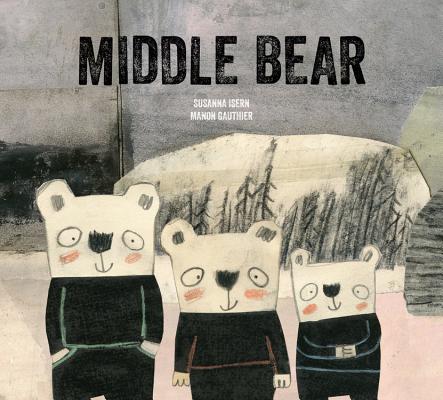 Middle Bear (Hardcover)
Kids Can Press, 9781771388429, 34pp.
Publication Date: October 3, 2017
* Individual store prices may vary.
Description
He was the second of three brothers. ?He was not big, but he was not small, either. Neither strong nor weak, neither tall nor short, neither a lot nor a little ... He was the middle one.? Everything about life with his brothers was middle-sized. And when you're always in the middle, sometimes it's hard to feel special. But then, one day the cubs' parents fell ill, and their mother asked them to fetch some medicinal bark from a willow tree on the top of a mountain. When it turned out that this very important task could only be done by a cub of his middle size, he finally realized how special it was to be the middle one.

Author Susanna Isern's lovely, melodic picture book tale --- with a delightful use of repetition throughout --- offers an upbeat and positive message to middle children everywhere. It's a subject that is not often addressed in this format. With its hero's quest theme, the story has the feel of a modern-day fairy tale. Manon Gauthier's spare artwork and understated palette perfectly capture the poignancy of the bear cub's emotional journey. Though the book focuses on the role of middle children, it really celebrates every child's efforts toward self-discovery, as they seek out their own special place in the world. It also offers a wonderful opportunity to highlight the character education subject of perseverance or a lesson on empathy.
About the Author
Susanna Isern is an award-winning Spanish writer who is also a child psychologist. Her many works have been translated into over a dozen languages. Susanna grew up surrounded by the Pyrenees Mountains.
Manon Gauthier has been nominated for two Governor General's Awards and has illustrated dozens of books for both Canadian and European publishers. She lives in Montreal, Quebec.
Praise For Middle Bear…
A neatly pitched lesson for the middle child.—Kirkus Reviews

A solid tale about birth order and finding one's own strengths rather than worrying about measuring up when compared with others.—School Library Journal