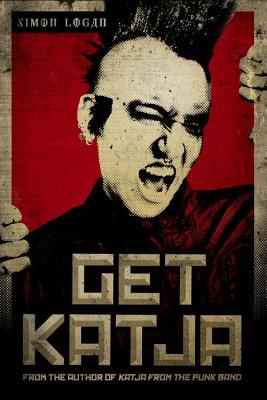 Get Katja (Paperback)
Chizine Publications, 9781771481670, 291pp.
Publication Date: March 15, 2014
* Individual store prices may vary.
Description
Katja from Simon Logan's award-winning Katja From the Punk Band is back. Free and on the mainland, she emerges from hiding, only to find herself hunted by debt collectors, mad surgeons, and a corrupt detective, all of whom will stop at nothing to claim her for their own. And behind this scramble lies the twisted mind of an old adversary, desperate to have his revenge. Replete with dark humour, chaotic storytelling, and a fast-paced Industrial thriller setting, Get Katja is the latest novel from the author of Pretty Little Things to Fill Up the Void, Nothing Is Inflammable, and I-O.
About the Author
Simon Logan is a Scottish author of crime fiction who concocts China Mieville and Lauren Beukes style industrial dystopias mixed with the interweaving plots threads of Elmore Leonard and early Quentin Tarantino.