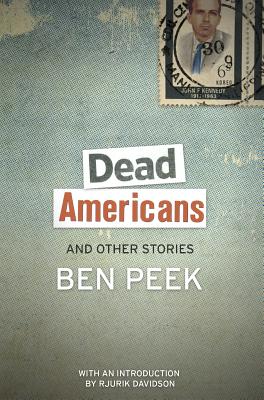 Dead Americans (Paperback)
Chizine Publications, 9781771481717, 212pp.
Publication Date: March 15, 2014
* Individual store prices may vary.
Description
A collection of the critically acclaimed dark, weird and surreal short fiction of Ben Peek. It presents a world where bands are named after the murderer of a dead president, where the work of Octavia E. Butler is turned into an apocalypse meta-narrative, and John Wayne visits a Wal-Mart. It presents a world where a dying sun shines over a broken, bitter landscape and men and women tattoo their life onto their skin for an absent god. It presents Mark Twain dreaming of Sydney, and answers a questionnaire you never read.
About the Author
Ben Peek is the Sydney-based author of Black Sheep, Twenty-Six Lies/One Truth and, with Stephanie Campisi, Above/Below. Immolation, the first novel in the trilogy "Children," was released mid-2014.