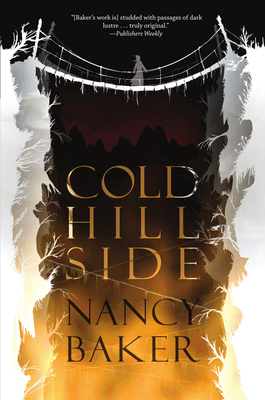 Cold Hillside (Paperback)
Chizine Publications, 9781771483100, 340pp.
Publication Date: November 15, 2014
* Individual store prices may vary.
Description
"With them, there are no happy endings."
In the remote city of Lushan, they know that the Fey are not fireside tales but a dangerous reality.
Generations ago, the last remnants of a dying empire bargained with the Faerie Queen for a place of safety in the mountains and each year the ruler of Lushan must travel to the high plateau to pay the city's tribute. When an unexpected misfortune means that the traditional price is not met, the Queen demands the services of Teresine, once a refugee slave and now advisor to the Sidiana. Teresine must navigate the treacherous politics of the Faerie Court, where the Queen's will determines reality and mortals are merely pawns in an eternal struggle for power.
Years later, another young woman faces an unexpected decision that forces her to discover the truth of what happened to Teresine in the Faerie Court, a truth that could threaten everything she loves.
From the acclaimed author of The Night Inside and A Terrible Beauty comes a new novel about the price of safety and the cost of power.
About the Author
Nancy Baker is the author of three novels - The Night Inside, Blood and Chrysanthemums, and A Terrible Beauty - and Discovering Japan, a collection of short stories.She lives in Toronto and avoids writing by gardening, making jam, drinking martinis and working in finance.