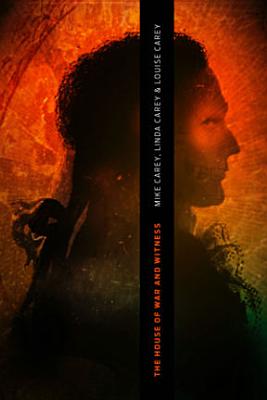 House of War and Witness (Paperback)
Chizine Publications, 9781771483124, 420pp.
Publication Date: February 2, 2016
* Individual store prices may vary.
Description
1740. With the whole of Europe balanced on the brink of war, an Austrian regiment is sent to the furthest frontier of the empire to hold the border against the might of Prussia. Their garrison, the ancient house called Pokoj.
But Pokoj is already inhabited, by a company of ghosts from every age of the house's history. Only Drozde, the quartermaster's mistress, can see them, and terrifyingly they welcome her as a friend. As these ageless phantoms tell their stories Drozde gets chilling glimpses not just of Pokoj's past but of a looming menace in its future.
Meanwhile the humourless lieutenant Klaes pursues another mystery. Why are the people of the neighbouring village so surly and withdrawn, so reluctant to welcome the soldiers who are there to protect them? What are they hiding? And what happened to the local militia unit that was stationed at Pokoj before the regiment arrived?
The camp follower and the officer make their separate journies to the same appalling discovery - an impending catastrophe that will sweep away villagers and soldiers alike. But to stop it would pit Klaes against his entire regiment and Drozde against the one man in the world she truly fears.
Perhaps neither of them can prevail. If they do, it will be with the help of the restless dead. . . .
About the Author
Linda, Louise, and Mike Carey are three writers living in North London. Sometimes they write together, sometimes alone.Louise wrote THE DIARY OF A LONDON SCHOOL GIRL for the website of the London Metropolitan Archive. She also co-wrote the graphic novel CONFESSIONS OF A BLABBERMOUTH with Mike.Linda, writing as A.J. Lake, authored the Darkest Age fantasy trilogy. She has also written for TV, most notably for the German fantasy animation series MEADOWLANDS.Mike has written extensively in the comics field, where his credits include LUCIFER, HELLBLAZER, X-MEN, and THE UNWRITTEN (nominated for both the Eisner and Hugo Awards). He is also the author of the Felix Castor novels, and of the X-Men Destiny console game for Activision, and as M.R. Carey he is the author of the novel THE GIRL WITH ALL THE GIFTS. He is currently writing a movie screenplay, SILENT WAR for Slingshot Studios and Intrepid Pictures.They share their crowded house with two other writers/artists, a cat, and several stick insects.