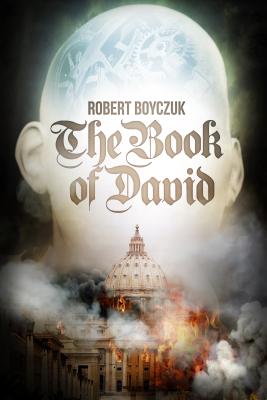 The Book of David (One Book)
Paperback

* Individual store prices may vary.
Description
In Heaven above, God wept for his children, while his Angels burnt and fell to earth.
The Spheres of the Apostles: an artificial world consisting of massive concentric spheres. A millennium has passed since the Spheres were first seeded by the Catholic Church and few remember the persecution from which they fled; even fewer are aware of the systems quietly functioning and malfunctioning around them. The world is simply the world as God has made it and so beyond their ken. Angels, a genetically modified elite, have trapped themselves in Lower Heaven and can only observe as the world slowly comes undone, while men scratch out a meagre existence in Spheres below, afflicted with the violence that accompanies the disintegration of religious authority. In an attempt to wrest scarce resources from the Angels, the Papacy has declared war on Lower Heaven, while below, an army of the poor and dispossessed gathers, readying to march on Rome. . . .
At the behest of the Archangel Zeracheil, Thomas descends into this chaos, his only solace a book that contains all the stories ever written. Accompanied by his unborn son, who speaks to him through drug-induced visions, and a Catharsist, an artificial man with a soul, Thomas begins his journey to Hell, in the hope that he might staunch the flow of God's blood, and, in doing so, redeem the human Spheres.
Chizine Publications, 9781771483513, 320pp.
Publication Date: April 12, 2016
About the Author
Robert Boyczuk is the author of Horror Story and Other Horror Stories, a critically acclaimed short story collection about love, grief, and loss, as well as the space opera Nexus: Ascension, and The Book of Thomas, all of which are available from ChiZine Publications.
or
Not Currently Available for Direct Purchase