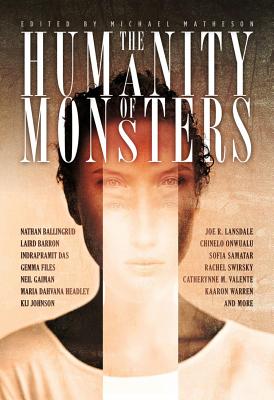 The Humanity of Monsters (Paperback)
Chizine Publications, 9781771483599, 296pp.
Publication Date: September 25, 2015
* Individual store prices may vary.
Description
Through the work of twenty-six writers, emerging to award-winning, The Humanity of Monsters plumbs the depths of humane monsters, monstrous humans, and the interstices between. In stories by turns surreal, sublime, brutal, and haunting, there are no easy answers to be found.
Featuring Nathan Ballingrud, Laird Barron, Polenth Blake, Leah Bobet, Indrapramit Das, Berit Ellingsen, Gemma Files, Neil Gaiman, Maria Dahvana Headley, Kij Johnson, Joe R. Lansdale, Yoon Ha Lee, Rose Lemberg, Livia Llewellyn, Alex Dally MacFarlane, Meghan McCarron, Sunny Moraine, Silvia Moreno-Garcia, Chinelo Onwualu, Sofia Samatar, Rachel Swirsky, Sonya Taaffe, Catherynne M. Valente, Kaaron Warren, Peter Watts, and A.C. Wise.