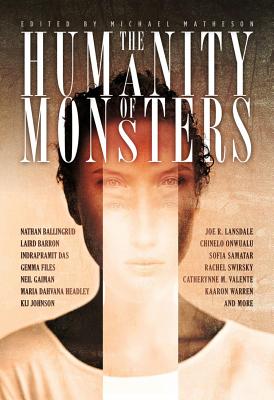 The Humanity of Monsters (Paperback)
Chizine Publications, 9781771483599, 296pp.
Publication Date: September 25, 2015
* Individual store prices may vary.
Description
We are all of us monsters. We are none of us monsters.
Through the work of twenty-six writers, emerging to award-winning and masters of their craft, THE HUMANITY OF MONSTERS plumbs the depths of humane monsters, monstrous humans, and the interstices between:
Monstrous heralds of change, the sight of whom only children can survive. Monsters born of the battlefield, in gunfire and frost and blood, clothed in too-familiar flesh. Monsters, human and otherwise, born of fear, and love, and retribution all, wrapped tight and inextricable one from the other: the Fallen outside of time, lovers and monsters in borrowed skin, and creatures from beyond the stars and humans who have travelled to them. Dreams of lost and siren-song depths--of other half-held, half-remembered lives. And the things we have survived, and the things we might yet survive, in the face of greater, eviscerating loss.
In stories by turns surreal, sublime, brutal, and haunting, there are no easy answers to be found, no simple nor uncomplicated labels to be had. Only the surety that though there be monsters, you will name them false. And when you meet those who truly are, you will not know them.
About the Author
Michael Matheson is a genderfluid writer, poet, reviewer, anthologist, and managing editor (CZP eBooks) with ChiZine Publications. A graduate of Clarion West ('14), their fiction and poetry can be found in a handful of venues, including Ideomancer, Stone Telling, and an eclectic selection of anthologies. THE HUMANITY OF MONSTERS is their first anthology as editor. Find more at http: //michaelmatheson.wordpress.com, or on Twitter @sekisetsu.