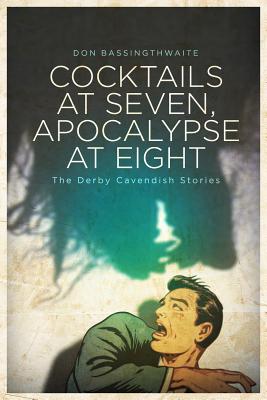 Cocktails at Seven, Apocalypse at Eight: The Derby Cavendish Stories (Paperback)
The Derby Cavendish Stories
Chizine Publications, 9781771483766, 260pp.
Publication Date: November 8, 2016
Description
I'm Derby Cavendish--that's pronounced Derby with an "ar" sound, not an "er": remember it for later. Ever since I was a boy, the forces of the otherworldly have been drawn to me like divas to a spotlight. But I'm ready for them. Bring it on, bitches.
It's Supernatural meets Queer Eye for the Straight Guy in this hilarious collection of stories from Wizards of the Coast author Don Bassingthwaite.
About the Author
Don Bassingthwaite: Bassingthwaite was born in Meaford, Ontario, and now lives and works in Toronto.[1] He has degrees in anthropology and museum studies and is the author of numerous fantasy and dark fantasy novels.[1] Many of his works are set in the fictional universes of role-playing games. He has written novels for gaming companies including Wizards of the Coast and White Wolf Game Studios.
Advertisement