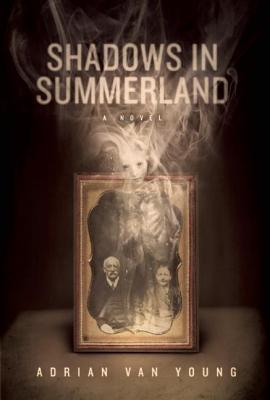 Shadows in Summerland (Paperback)
Chizine Publications, 9781771483834, 350pp.
Publication Date: May 17, 2016
* Individual store prices may vary.
Description
Boston, 1859. A nation on the brink of war.
Confidence men prowl the streets for fresh marks. Mediums swindle the newly bereaved. Into this world of illusion and intrigue comes William Mumler, a manipulating mastermind and criminal jeweler. Mumler hopes to make his fortune by photographing spirits for Boston's elite. The key to his venture: a shy girl named Hannah who sees and manifests the dead and washes up on Boston's harbor along with her strange, intense mother, Claudette.
As Mumler and Hannah's fame grows throughout Boston, everybody wants a piece: Bill Christian, a brothel tough; Algernon Child, a drunken rival; Fanny A. Conant, a sly suffragette; and William Guay, a religious fanatic. These rogues among a host of others, including the great spirit rapper Kate Fox, form powerful bonds with the spirit photographers, one of which will end in murder. Mumler's first and last mistake: the dead cannot be made to heel.
Roughly based on the real-life story of William H. Mumler, spirit photographer and his clairvoyant wife, Hannah Mumler, Shadows in Summerland immerses the reader in a shifting world of light and shade where nothing is quite what it seems at first glance. A soaring and resplendently Gothic novel spanning three decades, it is as much an homage to the Golden Age ghost stories of Edith Wharton and Henry James as it is a companion to the revisionist historical epics of Peter Carey and Sarah Waters, with a little steampunk all its own.
About the Author
The Man Who Noticed Everything, Adrian Van Young's first book of fiction, won Black Lawrence Press' 2011 St. Lawrence Book Award and was published in 2013. His fiction and non- fiction have been published or are forthcoming in Lumina, Electric Literature's Recommended Reading, The American Reader, Black Warrior Review, The Collagist, VICE, The Believer and Slate, as well as States of Terror Volume II and Gigantic Worlds: A Flash Science Fiction Anthology, among many other publications. He is a regular contributor to the literature website, Electricliterature.com, and the author of The Murder Chronicles: A New Orleans Murder Mystery, a interactive, serialized mystery novella on Open Road Media's crime website, The Lineup. Shadows in Summerland is his first novel.
or
Not Currently Available for Direct Purchase