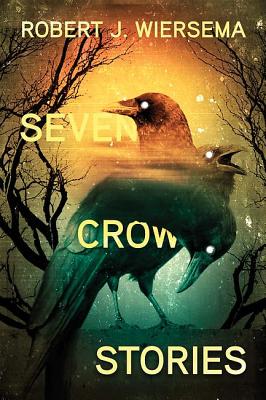 Seven Crow Stories (Paperback)
Chizine Publications, 9781771483957, 250pp.
Publication Date: November 29, 2016
* Individual store prices may vary.
Description
A hitchhiker grants a boon to the young man who picks her up . . . the ghostly wife of a country singer follows her husband from town to town, exacting a peculiar vengeance . . . the disappearance of a young boy changes the life of his older brother . . . the wildly successful prodigal son returns to the town where he grew up to find his first love waiting for him . . . the last circus comes to Henderson . . . an expectant mother is tormented by a crying within the walls of her home. . . . In his debut collection, Seven Crow Stories, bestselling novelist Robert J. Wiersema draws on myth and folktale, ghost stories, and fairy tales to share a glimpse of the worlds bordering our own. With his short fiction, Wiersema explores the mysterious realms of the shadows, the mirrorlands where time runs strange. Reminiscent of Stephen King, Ray Bradbury, and Neil Gaiman, these stories are truly unique, truly Wiersema's own--explorations of the human heart pushed to its very limits, and beyond.
About the Author
ROBERT J. WIERSEMA is a writer of fiction and non-fiction, and a reviewer who contributes regularly to several national newspapers. He is the best-selling author of three novels: Before I Wake, Bedtime Story, and Black Feathers, as well as the mix-tape memoir Walk Like a Man: Coming of Age with the Music of Bruce Springsteen. He teaches creative writing at Vancouver Island University, and lives in Victoria, British Columbia.