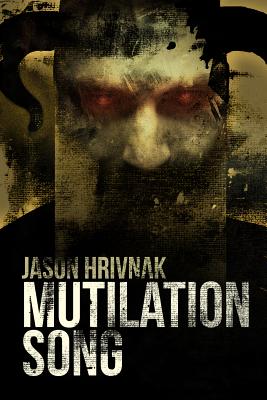 Mutilation Song (Paperback)
Chizine Publications, 9781771484619, 250pp.
Publication Date: August 14, 2018
* Individual store prices may vary.
Description
Thomas hears voices, and the worst of these voices belongs to a demon called Dinn. In a series of increasingly horrific rants, the demon re-frames Thomas's declining mental health as a part of a secret training program, an occult procedure designed to cultivate the demons of tomorrow.
In the distorted world depicted by Dinn, gateways to hell lie behind every door. Friends and family are the enemy. And the only way for Thomas to survive his training is to dedicate himself to the demon's prescribed rituals of loneliness, ill health, and pain.
Equal parts ferocious and seductive, Mutilation Song is a boundary-shattering horror novel that uses a hallucinatory narrator to explore the extremes of mental illness.
About the Author
Born and raised in Toronto, Jason Hrivnak studied literature at Queen's University and publishing at Humber College. He has worked in the Canadian book industry for more than a decade, most recently in marketing and sales. His first novel, The Plight House, was published by Pedlar Press in 2009, earning praise from readers of both horror and literary fiction. Highlights include a shortlist nomination for the ReLit Award and inclusion on Dennis Cooper's web-showcase "Three books I recently read and loved." A Japanese article and excerpt appeared in English Journal 10 (Oct. 2015), translation by Motoyuki Shibata. A French edition of the novel will be published by editions de l'Ogre in January 2017, translation by Claro. Mutilation Song is Hrivnak's second novel. Early work on the project was supported by a grant from the Ontario Arts Council's Writers' Reserve Program. An excerpt, titled "The Novice," appeared in the 2016 edition of the Tokyo-based annual Monkey Business.