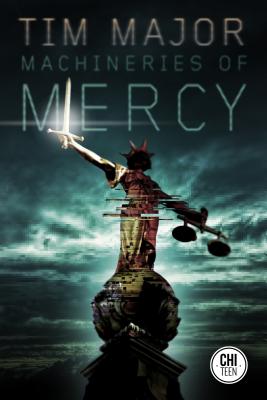 Machineries of Mercy (Paperback)
Chiteen, 9781771484695, 300pp.
Publication Date: October 30, 2018
* Individual store prices may vary.
Description
It's a beautiful day in the village of Touchstone.
The birds are singing. Everyone is happy.
Everyone except Ethan.
The England he knows is broken and dangerous.
But perhaps Touchstone is more dangerous still.
About the Author
Tim Major's novels and novellas include You Don't Belong Here (Snowbooks, 2016), Blighters (Abaddon, 2016) and Carus & Mitch (Omnium Gatherum, 2015). His short stories have appeared in Interzone, Not One of Us, The Literary Hatchet and numerous anthologies. Tim is co-editor of the British Fantasy Society's fiction journal, BFS Horizons, and blogs at www.cosycatastrophes.wordpress.com.