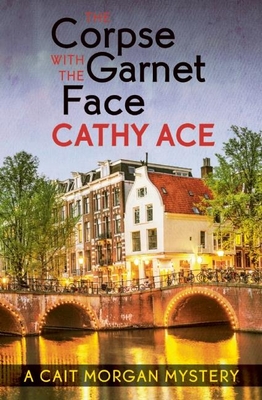 The Corpse with the Garnet Face (Cait Morgan Mystery)
Paperback

* Individual store prices may vary.
Description
The seventh book in the Cait Morgan series finds the eccentric Welsh criminologist-sleuth accompanying her husband Bud to Amsterdam to try to unravel a puzzling situation. Bud is as surprised to discover he has a long-lost uncle as he is to discover Uncle Jonas has met an untimely death. Bud's mother assures him Jonas was a bad child--but, from beyond the grave--Uncle Jonas begs his nephew to visit the city he adopted as his home to delve into the life he built for himself there, founded on his passion for art. With an old iron key as their only clue, Cait and Bud travel to Amsterdam to solve the cryptic message left by Jonas, and honour the dying wishes of a long-lost relative.

Touchwood Editions, 9781771511650, 272pp.
Publication Date: April 19, 2016
About the Author
Like her heroine, Cathy Ace is Welsh Canadian. Born, raised and educated in Wales, Cathy enjoyed a successful career in marketing and training across Europe for twenty years before migrating to Vancouver, Canada. Her eclectic tastes in art, music, food and drink have been developed during her decades of extensive travels, which she continues, whenever possible.