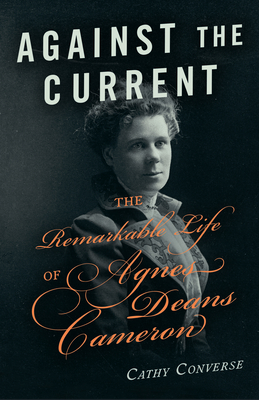 Against the Current
The Remarkable Life of Agnes Deans Cameron
Hardcover

* Individual store prices may vary.
Description
Agnes Deans Cameron was an extraordinary woman who was ahead by a century. Born in Victoria in 1863, not only was she the first female principal in the province, she also was very involved in equal rights advocacy, and worked tirelessly to achieve work equality and voting rights for women. She put western Canada on the map through her writing, which was published internationally including in The Saturday Evening Post. She was also a trailblazer in sports, becoming the first "Lady Centurion" in the West.
A consummate trailblazer, in the summer of 1908, Cameron travelled 10,000 miles down the Mackenzie River and out into the Beaufort Sea--something no other European woman had done--in one short season.
Cameron was named one of the top 150 most significant individuals in the history of the province of British Columbia, and this is the first book commemorating her life.
Touchwood Editions, 9781771512701, 320pp.
Publication Date: July 3, 2018