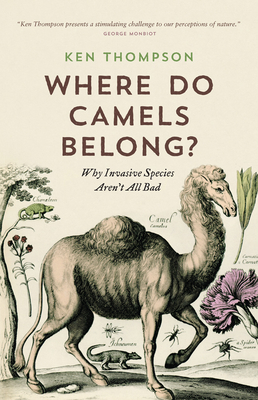 Where Do Camels Belong?
Why Invasive Species Aren't All Bad
Paperback

* Individual store prices may vary.
Description
Where do camels belong? In the Arab world is the obvious answer. But they are relative newcomers there. They evolved and lived for tens of millions of years in North America, while today they retain their greatest diversity in South America and have their only wild populations in Australia. This is a classic example of the problems that underlie the issues of natural and invasive species, a hot issue right now, as the flip side of biodiversity. But do we need to fear invaders? And indeed, can we control them, and do we choose the right targets? In Where Do Camels Belong? Ken Thompson puts forward a fascinating array of narratives on invasive and natural plants and animals to explore what he sees as the crucial question -- why only a minority of introduced species succeed, and why so few of them go on to cause trouble. He discusses, too, whether fear of invasive species could be getting in the way of conserving biodiversity, and especially of responding to the threat of climate change. This is a timely, instructive and controversial book that delivers unexpected answers.
Greystone Books, 9781771640961, 262pp.
Publication Date: September 9, 2014
About the Author
Dr. Ken Thompson has combined a career lecturing in the Department of Animal and Plant Sciences at the University of Sheffield with writing on gardening for the Daily Telegraph (London). He has written five previous books, including Do We Need Pandas: The Uncomfortable Truth About Biodiversity, and lives in Sheffield, U.K.
or
Not Currently Available for Direct Purchase