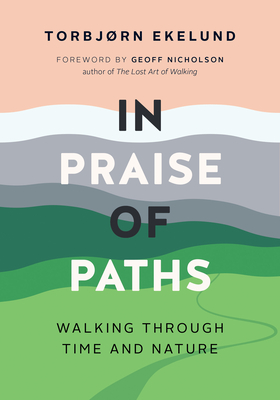 In Praise of Paths
Walking Through Time and Nature
Hardcover

* Individual store prices may vary.
Other Editions of This Title:
Paperback (5/10/2022)
Description
"What Ekelund is] addressing is the intention to walk one's way to meaning: the walk as spiritual exercise, a kind of vision quest... A key strategy for finding ourselves, then, is to first get lost."--The New York Times Book Review
An ode to paths and the journeys we take through nature, as told by a gifted writer who stopped driving and rediscovered the joys of traveling by foot.
Torbj rn Ekelund started to walk--everywhere--after an epilepsy diagnosis affected his ability to drive. The more he ventured out, the more he came to love the act of walking, and an interest in paths emerged. In this poignant, meandering book, Ekelund interweaves the literature and history of paths with his own stories from the trail. As he walks with shoes on and barefoot, through forest creeks and across urban streets, he contemplates the early tracks made by ancient snails and traces the wanderings of Romantic poets, amongst other musings. If we still "understand ourselves in relation to the landscape," Ekelund asks, then what do we lose in an era of car travel and navigation apps? And what will we gain from taking to paths once again?
"A charming read, celebrating the relationship between humans and their bodies, their landscapes, and one another."
--The Washington Post
This book was made possible in part thanks to generous support from NORLA.
Greystone Books, 9781771644952, 248pp.
Publication Date: May 5, 2020