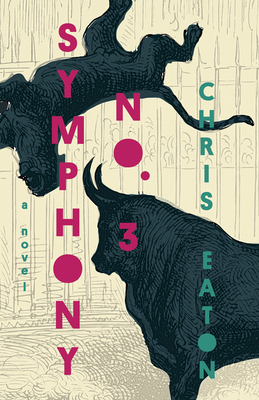 Symphony No. 3 (Paperback)
Book*hug Press, 9781771665100, 360pp.
Publication Date: October 8, 2019
* Individual store prices may vary.
Description
Symphony No. 3 follows the life of renowned French composer Camille Saint-Sa ns as he ascends from child prodigy to worldwide fame. As his acclaim grows in Paris, the musical world around him clamours with competitors, dilettantes, turncoats and revenge seekers. At the height of his success, Camille leaves everything behind to embark on a Dantean quest for his dead lover, Henri. At the end of this adventure, still haunted by the holes in his past, he takes up an invitation to journey by ocean-liner to the New World.
Finely crafted in its own unique rhythmic language, Symphony No. 3 is cast in four sections to mirror Saint-Sa ns's famous work, nicknamed the Organ Symphony. Written and performed in London England in the infamous late 1880s, this was the composition he hoped would finally destroy Beethoven's stranglehold on the industry and reinvent the form. Though set in the decades surrounding the fin de si cle, Symphony No. 3 speaks directly to our present moment and the rise of political violence.
Praise for Chris Eaton:
"Chris Eaton reaches for the impossible in his writing, creating characters and situations that could never be--and yet you find yourself believing in these texts as deeply as if these were your closest friends." --Emily Schultz, author of bestselling The Blondes
"Exciting and experimental writing with intelligence and soul." &mdash
The Toronto Star
"Nabokov could write about his back porch and make it interesting; Chris Eaton does much the same." --Macleans
About the Author
Chris Eaton is the author of three previous novels, including Chris Eaton: A Biography (2013), selected as one of the Books of the Year by Quill and Quire and the Toronto Star. He also spent many years making music in the band Rock Plaza Central. Chris currently lives in Sackville, New Brunswick, with his partner and their two children.