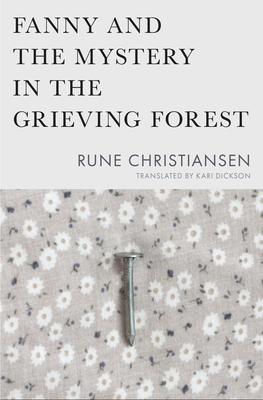 Fanny and the Mystery in the Grieving Forest (Literature in Translation) (Paperback)
Book*hug Press, 9781771665186, 192pp.
Publication Date: September 10, 2019
* Individual store prices may vary.
Description
Shortlisted for the 2017 Brage Prize
Fanny, a 17-year-old high school senior, has lost both her parents in a car accident. Granted permission to live independently in the family home located on the outskirts of a small Norwegian town, the days pass by as she performs her daily routine: going to school, maintaining the house, chopping and stacking wood, and keeping the weeds at bay. As Fanny grieves and attempts to come to terms with the sad circumstances of her life, a fairy tale-like world full of new possibilities begins to emerge around her.
Written by Rune Christiansen, one of Norway's most exciting literary talents, and masterfully translated by Kari Dickson, Fanny and the Mystery in the Grieving Forest is a beautiful, poetic portrait of grief, friendship, independence and transgression.
Praise for Fanny and the Mystery in the Grieving Forest
"An exquisitely written novel of grief. Rune Christiansen shows yet again why he is one of Norway's leading literary stylists. Reading him is a pleasure unlike any other." --Aftenposten
"Christiansen's stylistic confidence and authoritative writing lift the text to a level rarely reached in Norwegian contemporary literature. Fanny] deserves not only literary prizes but also an audience far greater than Norway." &mdashDag og Tid
"A magnificent novel ... gripping, poetic and thought-provoking. 6/6 stars." --VG
About the Author
Rune Christiansen is a Norwegian poet and novelist. One of Norway's most important literary writers, he is the author of more than twenty books of fiction, poetry and nonfiction. He has won many prestigious awards, including the 2014 Brage Prize for his bestselling novel, The Loneliness in Lydia Erneman's Life. He is also a professor of creative writing. Rune lives just outside of Oslo, Norway. Kari Dickson is a literary translator. She translates from Norwegian, and her work includes crime fiction, literary fiction, children's books, theatre and nonfiction. She is also an occasional tutor in Norwegian language, literature and translation at the University of Edinburgh, and has worked with BCLT and the Writers' Centre Norwich. She lives in Edinburgh.