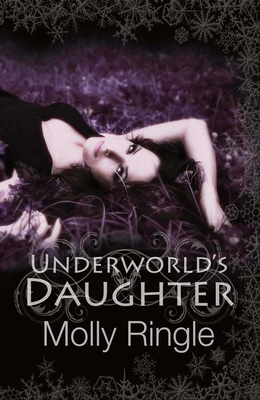 Underworld's Daughter (The Chrysomelia Stories) (Paperback)
Central Avenue Publishing, 9781771680165, 410pp.
Publication Date: June 1, 2014
* Individual store prices may vary.
Description
New immortals are being created for the first time in thousands of years thanks to the tree of immortality discovered by Persephone and Hades. But Sophie Darrow is not one of them. Nikolaos, the trickster, has given the last ripe immortality fruit to two others, the reincarnations of the gods Dionysos and Hekate: Tabitha and Zoe, currently Sophie's and Adrian's best friends.

While the disappointed Sophie struggles to remember Hekate and Dionysos from ancient Greece, she must still face her daily life as a mortal university freshman. Tabitha and Zoe have their own struggles as they come to terms with being newly immortal and their own haunting dreams of past lives and loves. The evil committed by Thanatos invades all of them in heartbreaking memories, and worse still, Sophie and her friends know their enemies are determined to kill again. And even the gods can't save everyone.
About the Author
Molly Ringle's stories always include love and humor, as well as the occasional touch of tragedy and/or the paranormal. An award winning author, Molly lives in Seattle with her husband and kids and worships fragrances and chocolate.
Praise For Underworld's Daughter (The Chrysomelia Stories)…
"This novel jumps right into the action and doesn't look back!" —San Diego Book Review
"Molly's artfulness in setting patterns of relationships and events in ways that illuminate each other, create foreshadowing and dramatic tension is an especially enjoyable element of the book." —Still Seeking Allies
"Underworld's Daughter is truly an entertaining and amazing sequel that will leave you wanting for more. Prepare to be mesmerized by the Greek Gods and their memories and by the absolutely thorough writing of Molly." —Bookish Confections
"This second book to Persephone's Orchard was a great continuation of the first story. How the past and present characters are written together is great. I loved the addition of Hekate's character, it brought so much more to the lives of Persephone and Hades, along with the other Greek characters that are in the story." —The Reading Cafe