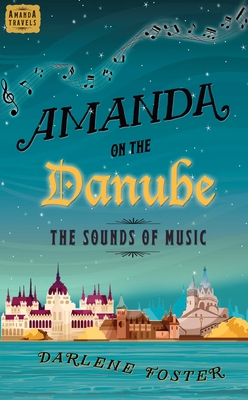 Amanda on the Danube (Paperback)
The Sounds of Music
Central Avenue Publishing, 9781771681025, 128pp.
Publication Date: October 1, 2016
* Individual store prices may vary.
or
Not Currently Available for Direct Purchase
Description
Twelve year old Amanda Ross finds herself on an elegant riverboat with her bestie, Leah, cruising down the beautiful Danube, passing medieval castles, luscious green valleys and charming villages. When she is entrusted with a valuable violin by a young, homeless musician during a stop in Germany, a mean boy immediately attempts to take it from her.Back on their cruise, Amanda struggles to keep the precious violin safe for the poor prodigy. Along the way, she encounters a mysterious monk, a Santa Claus look-alike, and the same nasty boy.Follow Amanda down the Danube, through Germany, Austria and Hungary, as she enjoys the enchanting sounds of music everywhere she goes. She remains on the lookout though, wondering just who she can trust.
About the Author
Darlene Foster dreamt of writing, travelling the world, and meeting interesting people. She also believes everyone is capable of making their dreams come true. It s no surprise that she s now the award-winning author of a children's adventure series about a travelling twelve-year-old girl. A world traveller herself, Darlene spends her time in Vancouver, Canada and Orihuela Costa, in Spain."
Advertisement