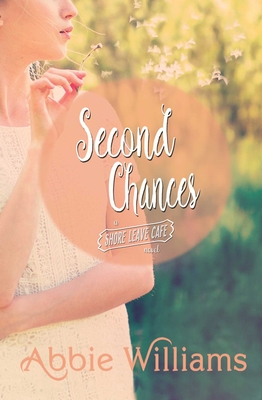 Second Chances (Shore Leave Cafe) (Paperback)
Central Avenue Publishing, 9781771681063, 224pp.
Publication Date: November 1, 2016
* Individual store prices may vary.
Description
The past summer has been a wild ride for Joelle Gordon, in more ways than one. After discovering her husband cheating, she fled Chicago for her small-town childhood home in Landon, Minnesota. There, her family's lakeside diner, the Shore Leave Cafe, remains unchanged. Yet nothing else in Landon is the same, including her family of women, her three teenaged daughters, Camille, Tish, and Ruthann, and the intense, passionate love she has found with Blythe Tilson. Now Blythe is in trouble and Jackson is back in Landon, rethinking the divorce. Joelle must face one of the most difficult and important decisions of her life - or will the Davis family curse ruin any chances of finding love?
About the Author
Abbie Williams' love of the outdoors, changing seasons, and steamy romance is exactly why she is addicted to writing a saga about the lives and loves of a family of women who live on a Minnesota lake. When not curled over her keyboard, you can find her listening to bluegrass music and hanging out lakeside near her home of Rochester MN.